Seeing as all our travel plans this year (and the next…?) have been put on hold, to ease the wanderlust I'll post throwback photos every week from our past trips. Join me as I travel from my sofa!
Today's a special post since it's Singapore's National Day, so it's not quite about a trip. Happy 55th Birthday, SG!
八 (Bā) or 8 is an auspicious number in Chinese culture because it sounds similar to 发 (fā) which means to "become rich, make a fortune" (among other meanings). This year marks the 8th National Day my small family has celebrated in this Little Red Dot. (I also just realised this is my 8th #SundaySofaSojourns post!)
2020, of course, is turning out far differently than any of us expected.
National Day in Singapore is held annually on 9th August. I think it can be best described as a celebration of how this city-state proved itself to be "the little nation that could."
There's a live parade (a.k.a. the NDP) where members of the Singapore military, police, and civil defence force as well as its best homegrown companies march, where almost everyone from students to seniors showcase musical performances, and where one can see all the nation's politicians don their best red & white clothing on TV.
There's a much-anticipated fly-past of the country's flag, the Red Lions freefall jump, and the fighter jet display (usually, they spend over a month practising this – from our office building in the business district, it was common to hear the deep rumble of the jets every day in the weeks leading to the NDP). The parade itself is broadcast real-time on free TV, but tickets to see it live are balloted to citizens months before.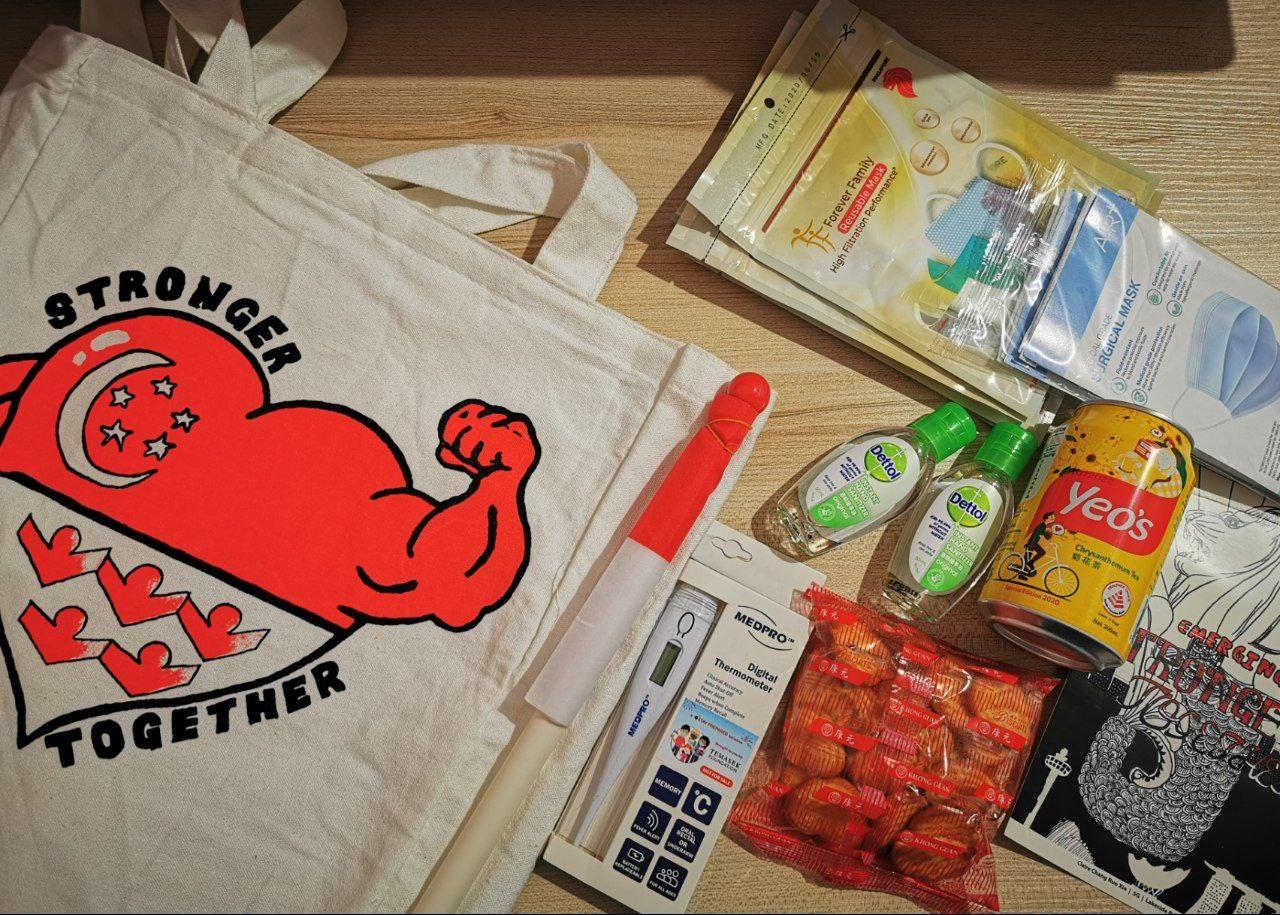 Apart from the NDP itself, there are signs of celebration elsewhere – sales, commemorative cakes & breads, 'I ❤️ SG' t-shirts.
Everyone is encouraged to participate. This year's theme song is "a tribute to Singaporeans' spirit of community" and gratitude for each other. While NDP 2020 will be a more sombre, more reflective affair, the ceremony will go on.
*
For any country, there is value in this kind of active retelling of its history — for the younger generation, that they are introduced to this sense of belonging (outside of their immediate families and communities), and for the older generation, that we may remember what we were taught in school. It is easy to forget. And when we forget, we risk repeating past mistakes.
As Joan Didion said, "We tell ourselves stories in order to live."
I am trying to think of a unified ceremony celebrated in a similar way across the entire Philippines (one that covers all Filipinos, so religious or provincial holidays don't count) and I am coming up short. (I may be missing something here, so if you have an example please share in the comments.)
For us personally, this question of national identity is becoming more relevant as our kid grows. We want him to feel connected to both countries and to be able to navigate both cultures, with understanding and mutual respect for each. How do we do this? What stories do we tell our children? These are not easy questions.
It is in the stories we choose to tell that we shape our nation's collective memory, or leave it without one.
Think critically dear readers,