I originally wrote this post back in June.
I had never heard of book nooks until earlier this year, when I stumbled upon a subreddit dedicated to them. It's a shelf insert for bookshelves, a little world sandwiched between your books. Book nooks combined two of my favourite things: books and miniatures. So, I instantly fell in love.
I wanted one! However, I had neither the time nor the creative muscle to make one of my own, so I was elated to find June (she's on Instagram and Etsy). She's a veterinarian by day and a book nook maker in her spare time. It's amazing how much detail goes into each of her pieces. She makes each of the little books in her little libraries by hand, wraps teeny packages with bits of string, sews tiny cushions and upholsters doll-sized couches — you get the idea.
Her book nooks have themes: Harry Potter (very popular), vintage libraries, coffee shops, even an incredible Peter Pan-inspired nook (I spotted a small hook on the bedside table!).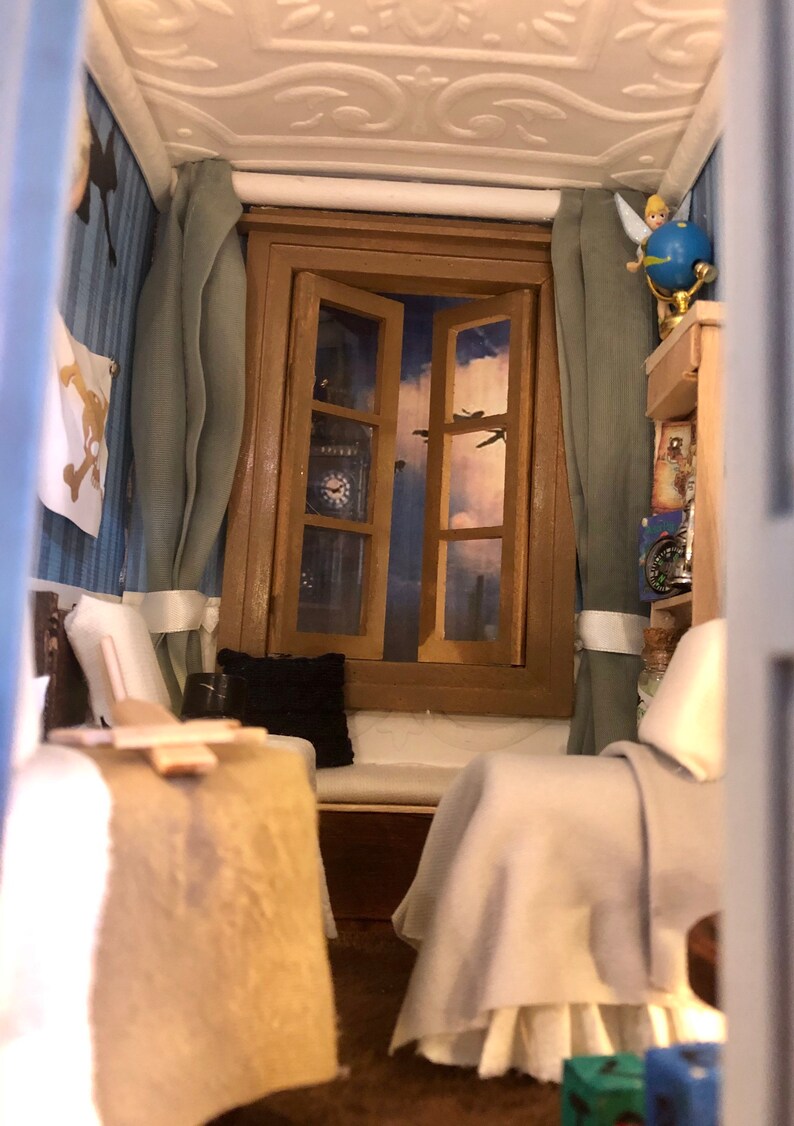 I eventually landed on this particular book nook, which is one of the more topical ones in her portfolio. As soon as I saw it back in May, I knew "Main Street 2020" was special. My book nook arrived around a month after I ordered it, in bubble wrap and packing peanuts, all the way from Ohio. Notwithstanding the theme, I still can't believe how gorgeously detailed it is. Can you guess what it's about?
There are miniature hand sanitisers, face masks, and toilet paper (limit 1!) in the window display…
"Flatten the curve" signs and tiny newspapers announcing closures and lockdowns…
Cheap flights anyone…?
Even the road in front of the shop is marked out with little "X's" for safe distancing.
It's still grim out there. But with all the stress and the strangeness these past months have brought upon everyone, there is a small sense of comfort that this experience is universal.
Think critically dear readers,